*WEDDING DIARY VERY LIMITED for foreseeable future*
(For VIDEO services by Gordon McLeod click HERE)
Graeme Hewitson is Renfrewshire's only qualified master wedding photographer!
Winning international high profile wedding awards happens regularly for him. He is dedicated to capturing beautiful elegant images for all his clients, at the highest standard. From bridal preparation right through to evening sunsets, his careful planning makes the day seamless. Most importantly the goal at every wedding is to photograph a romantic set of stunning album images, but also have lots of laughter along the way!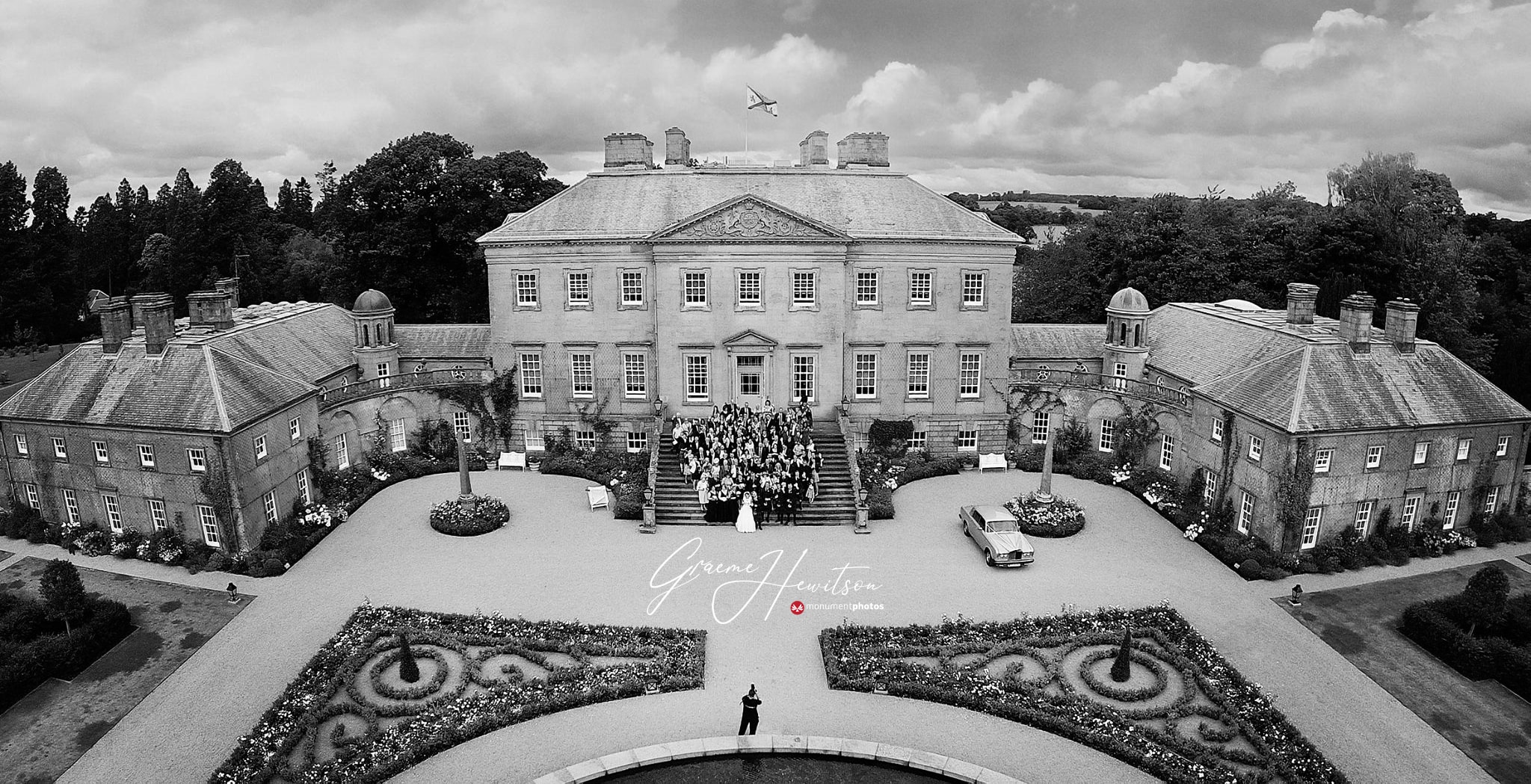 Photography is a big part of any wedding day and the experience has to be enjoyable. Bride and grooms will testify to the relaxed and informal atmosphere they felt and proof is in the fact that all further wedding work comes through recommendation. (View samples on 'Portfolio' Page and Costings on 'Pricing' page).
Testimonials
Feedback from bride and grooms:
Alistair & Yvonne
"Graeme is fantastic to work with. Very professional and  fun at the same time which resulted in stunning pictures. therefore we highly recommend him!"
Danielle & Jonathan
"Honestly the best day ever and you have such a huge part to play in that. My family are all so impressed with your professionalism and I have never heard them compliment a photographer so much! Out of all the services you are the one who made us feel most at ease. The photos are stunning and we are so glad we booked you!"
Amy & Kenny
"Huge thank you Graeme for capturing our wedding. You are amazing at what you do and made it such an enjoyable experience. Because of this even Kenny who hates getting photos taken really loved it! You are so pleased you could share our special day with someone so easy to have around."
Ian & Diana
"Monument Wedding Photography are fantastic to work with. You have given us the most beautiful memories to cherish from the most amazing day of our lives. From start to finish they make it so personal and endeavor to give exactly what is asked. The end results are out of this world. Their style of photography gives a wonderful mix of black and white and colour that capture every special moment, and tell the story of our day. Thank you so much"
Suzi & Callum
"Graeme…WOW!! they are AMAZING. I just dashed over to my mum and dads and the photos had them in tears. They are the best wedding photos I have ever seen (not just because they are mine!) We have everything I asked for and more!"
Paul & Kerry
"Monument are cheerful and friendly, which suited the atmosphere of our wedding day. They made us feel totally at ease in front of the camera. Enthusiastic and organized, from our initial meeting right through to the day itself. You can trust them completely to capture the many formal and creative photographs required. That means you can focus entirely on enjoying your wedding day."
Andy & Margaret
"A great day where we felt relaxed from start to finish. We are delighted with the finished shots and have great feedback from friends and family. Anyone who ordered pictures are thrilled with the quality. Keep up the good work!"
Nicola & Stuart
"Thank you for an amazing job. You are excellent to work with and captured wonderful memories. What an amazing record of our day! Absolutely delighted with all the images which contain so much detail to muse. We love the magnificent storybook album produced. Your efforts before, during and after the wedding are very much appreciated. We couldn't have asked for any more from wedding photographers and we are so glad you helped make our wedding a perfect day. We wouldn't hesitate to recommend you. Thanks once again."