*If you have a proof card and wish to order prints or electronic files online VISIT: www.pics4schools.com and enter your security code(s)*

Monument Photos are Renfrewshire's leading school photographers.

Our fabulous School photography service has been named "first choice in Scotland". Top quality images are captured by Graeme Hewitson, Renfrewshires ONLY master photographer and winner of 'International Portrait Photographer of the Year'. Our service is efficient, cost effective and second to none!


After images are captured printing is fulfilled by the UK's leading pack supplier. Subsequently the quality of finished products are superb. New schools using to our dedicated service find a vast increase in orders from previous suppliers. More orders result in more commission for the school!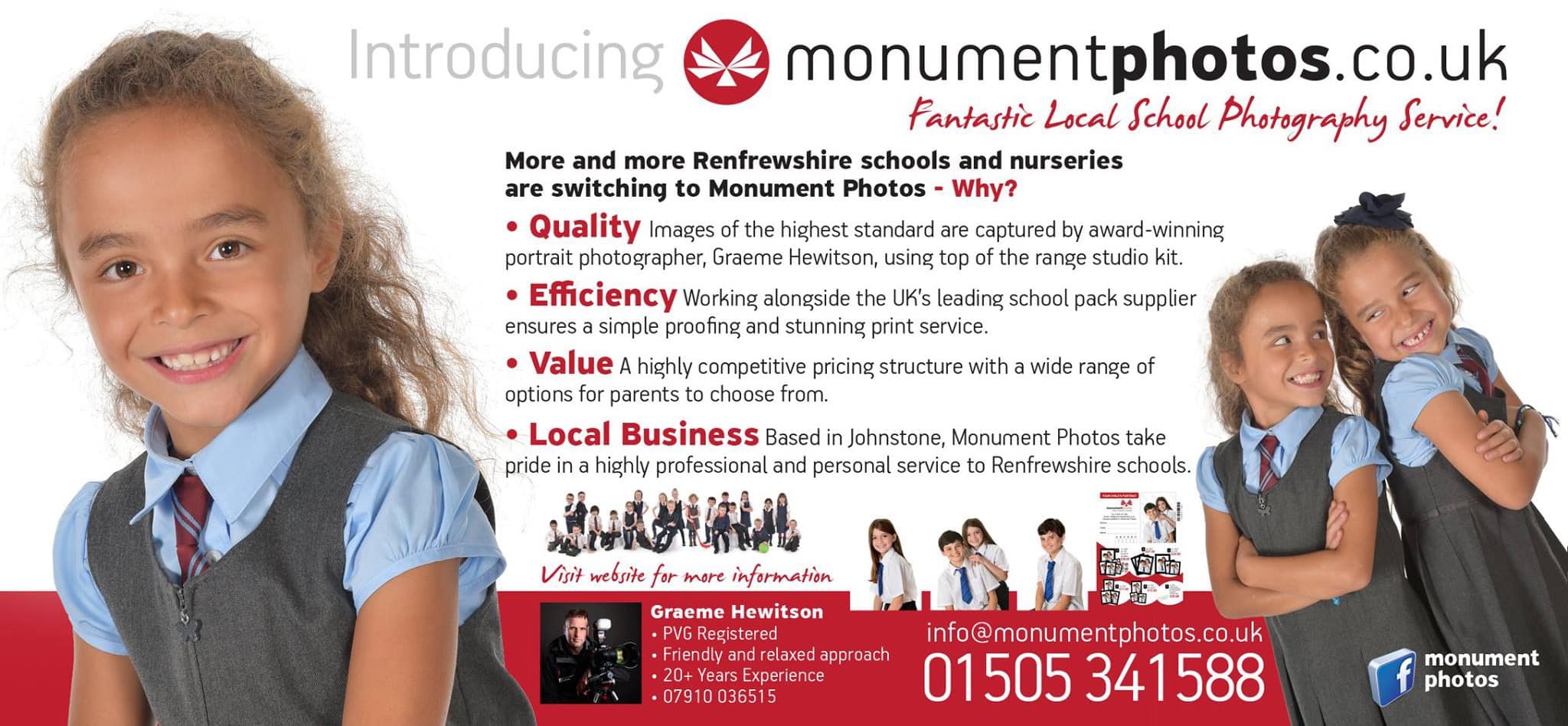 How it works
After images are captured on high quality cameras we edit and our order packs are delivered back to school within 3 working days. Proofs cards are clearly presented on high quality photo paper and a simple online and/or envelope system is used. Then parents visit our online system to order direct or return sealed envelope with proof card(s) and cash to school one week later. We uplift orders and from there our unique security code system ensures an efficient printing service. High quality packs are delivered to the school within a few days.
In conclusion there is NO administration for school – we take care of everything!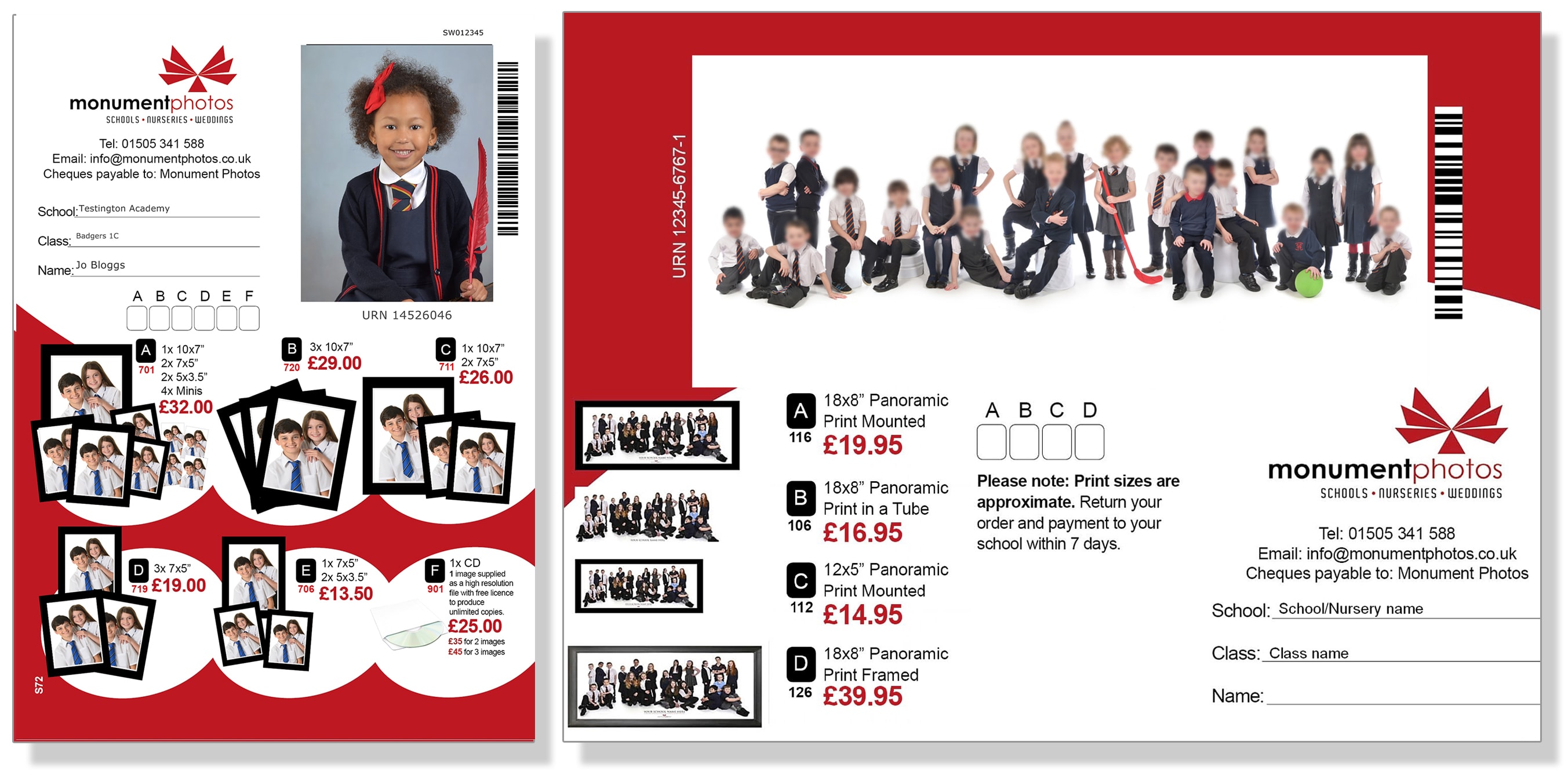 Contemporary Ranges

Lots of popular backdrops available. Choose anything from perfect white, vintage school desk theme, school library to geography class etc with a lot of bespoke props which take school photos to a whole new level!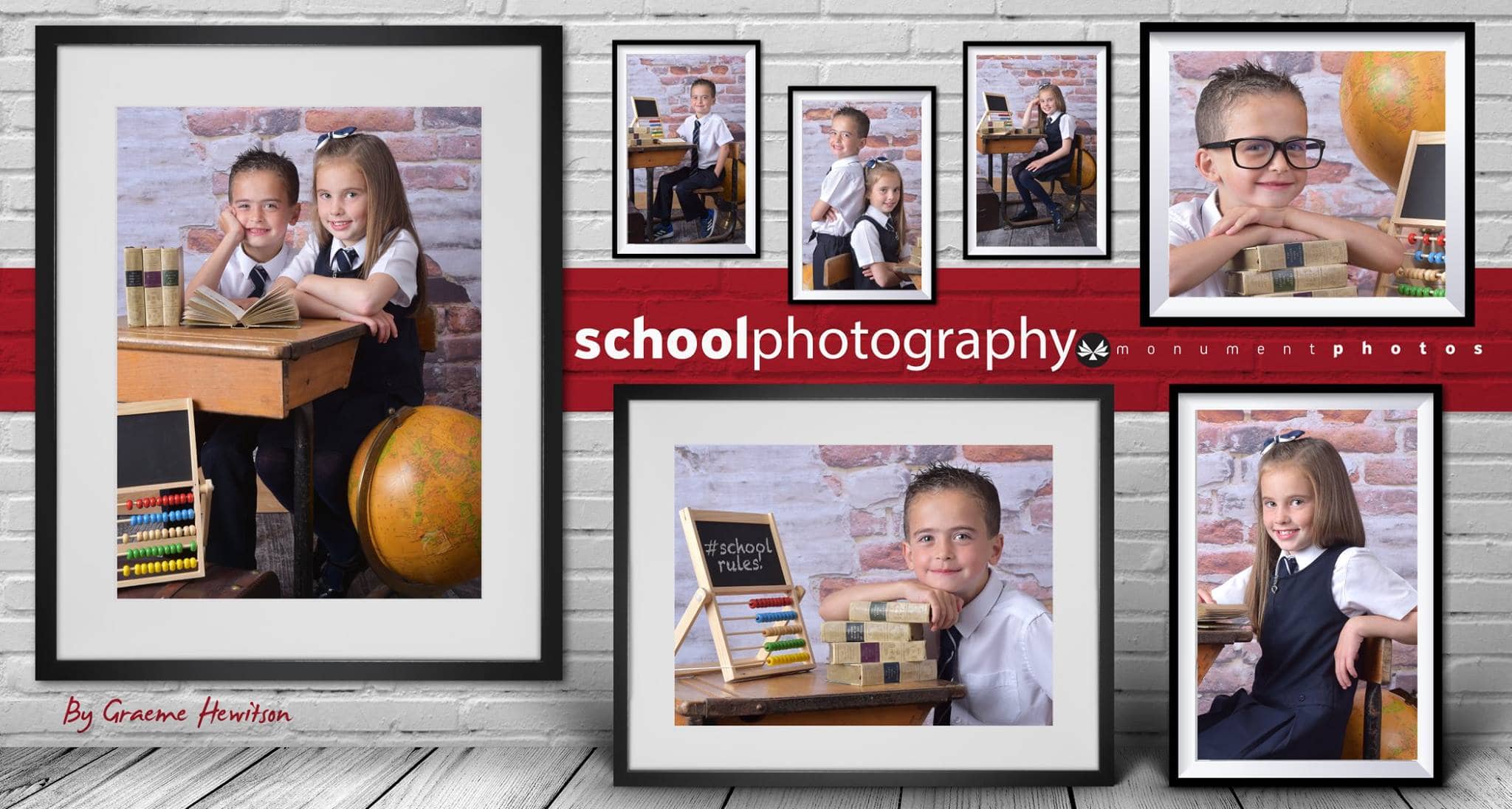 Nursery
Warm, fun and friendly approach brings out the personality and smiles of each kid! Images captured will become treasured reminders for their family. Excellent value packages for printed packs or electronic files. (Fully PVG Registered.)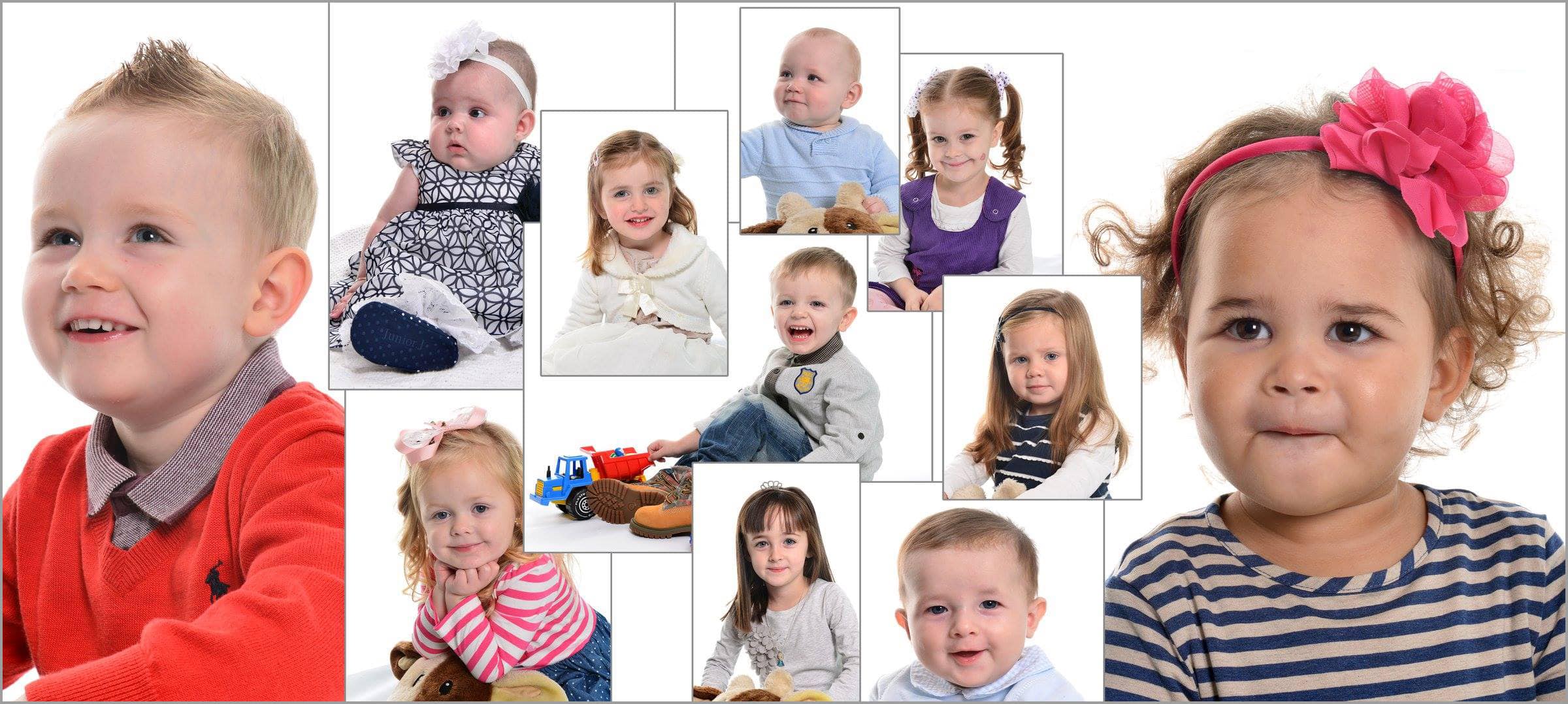 Prom Photos
Monument Photos offer other fundraising ways to work alongside schools such as Easter or Christmas fayres, Family photo drop in sessions and P7 Prom or Graduations photos.
(Range of backdrops and styles available).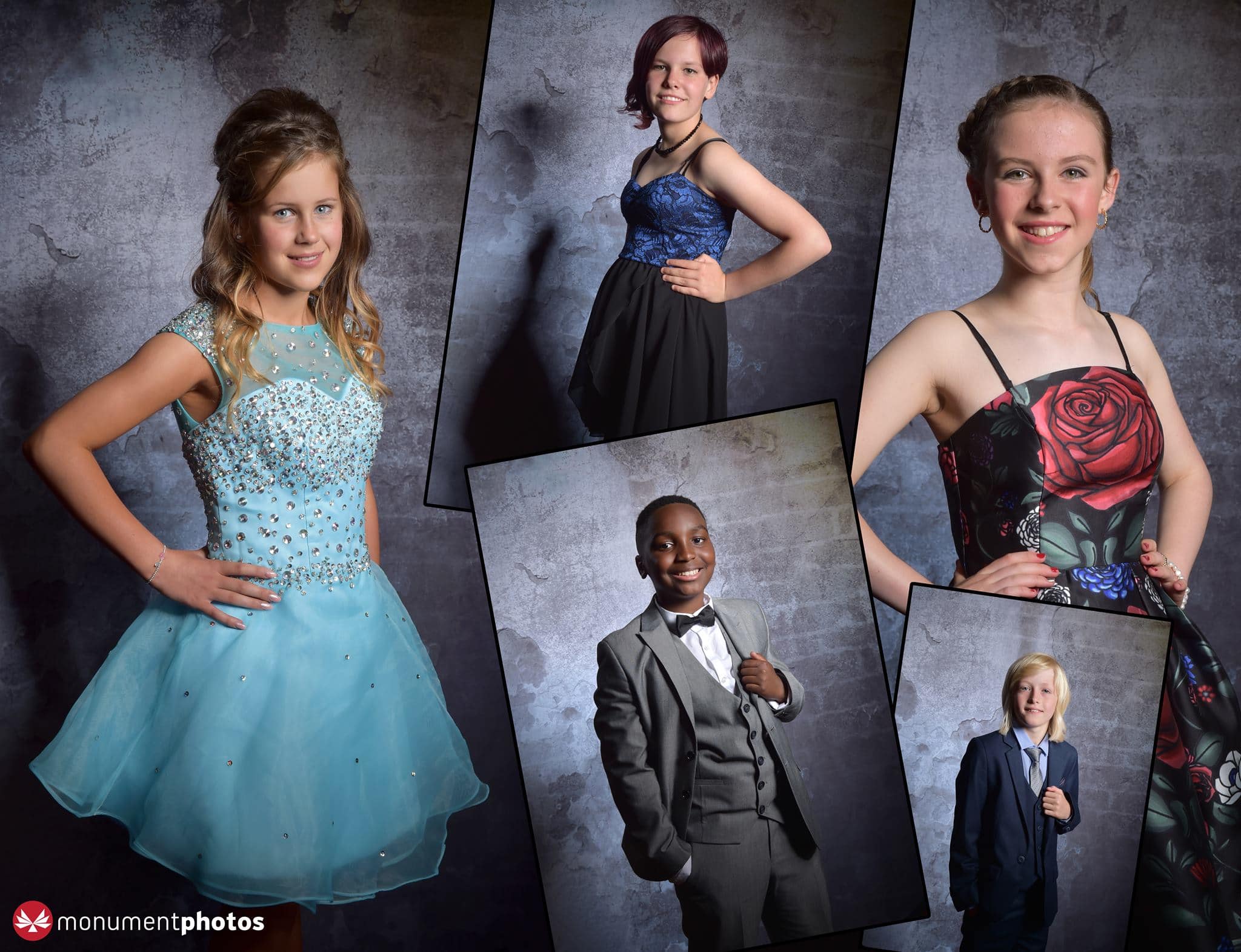 Staff Photos
Staff images at each establishment are complimentary!