Welcome

With over 20 years experience, award-winning Master Photographer Graeme (L.M.P.A, L.B.I.P.P) brings a wealth of knowledge and creativity to Monument Photos.
From striking portraits, to elegant wedding photography, to moments in life or sport, he strives with passion to capture images of the highest standard with dedication to any project.
Academically trained and widely published, Sky TV and Channel 4 documentaries have both showcased his dynamic work.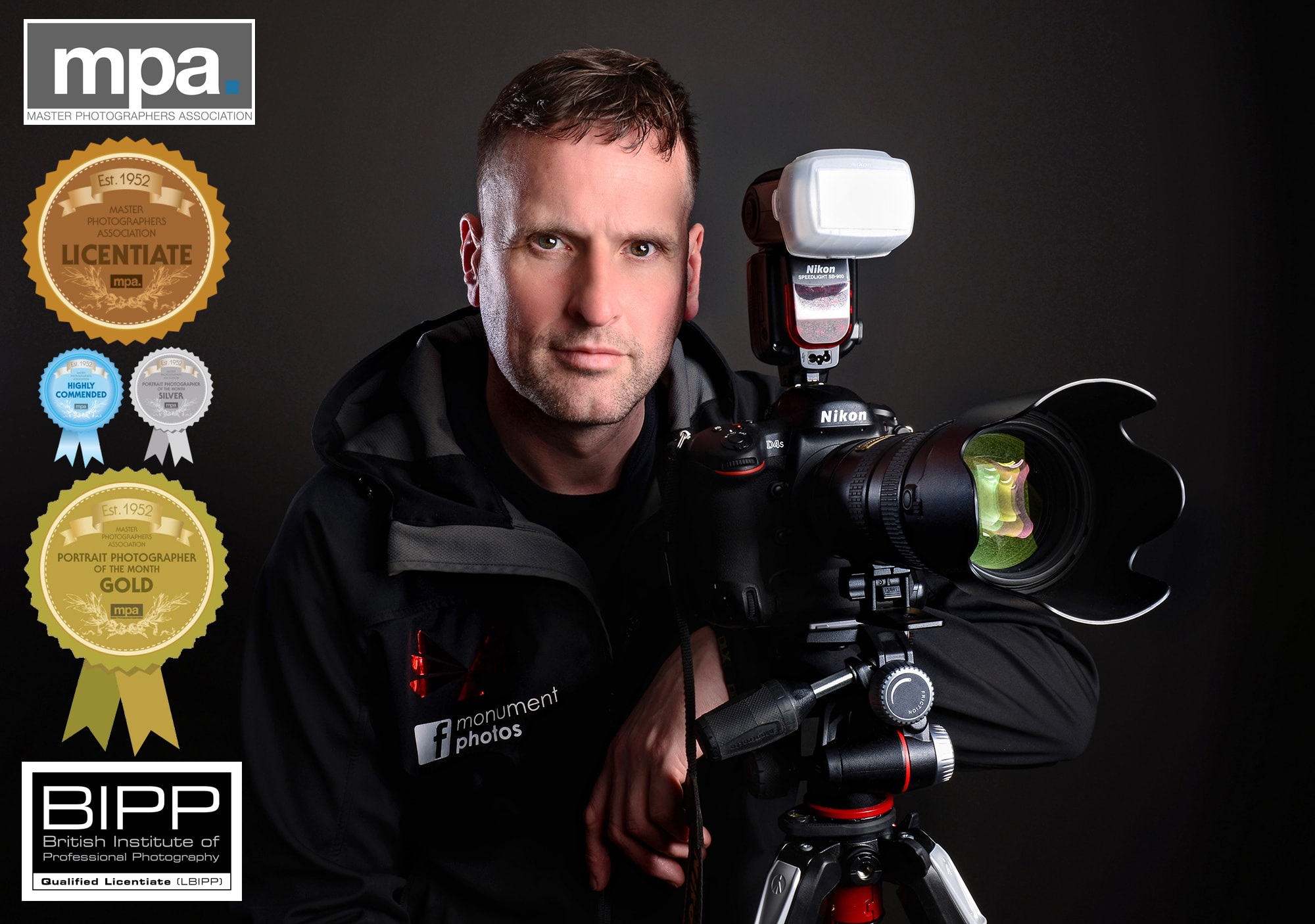 STATEMENT FROM THE MASTER PHOTOGRAPHERS ASSOCIATION "Graeme Hewitson was awarded his Licentiateship (LMPA) with a stunning panel of portrait images which is Graeme's speciality.
The judges' comments included words like sheer quality, impact, stunning, outstanding and unique. Licentiateship of the MPA, is the hardest qualification to achieve within the photographic profession,
as this takes a great deal of time, work and dedication to your art to reach this level… this qualification is a massive achievement. Public booking a professional at this level will know they will get the best creative photographs and personal service possible".  (MPA)
Clients
From initial advice right through to project completion,
owner and co-founder of Monument Photos,
Graeme provides a truly efficient service while creating
memorable images. His diverse client base enjoy a relaxed, friendly yet highly professional approach.
(Monument Photos have Professional Indemnity & Public
Liability insurance)
Experience
Since graduating with a Photography HND in 1993, Graeme has gained extensive commercial experience in practically every field of photography including weddings, portraits, sports, location, macro and events. He works from his own purpose built 300sqft Photography studio/Editing suite. (Member of the Master Photographers Association).
Equipment
Nikon D4s, Nikon D800, 14-24mm 2.8, 24-70mm 2.8, 70-200mm 2.8, 200-400mm f/4, 50mm 1.4 prime, 105 Macro lens, Portable hilite studio, backdrop collection, 6 x pro studio light heads, Profoto B1 location kit, light modifiers, SB800, SB900 flash units & much more kit capable of
capturing pro quality imagery for any project
Watch short 'behind the scenes' movies of Graeme in action at various photoshoots: